Decoding Worming Treatments to De-worm your Dogs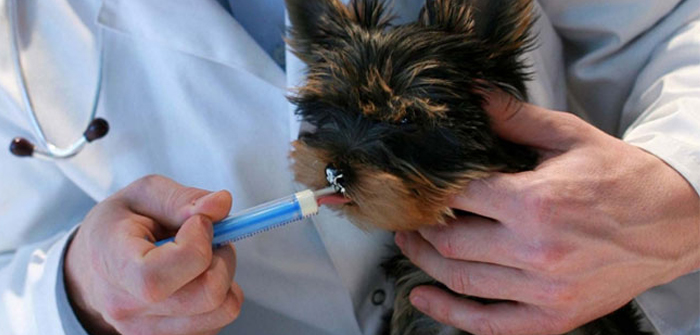 Dogs are often victims of different types of internal parasites that are connoted as worms. The most common forms of worms include: hookworms, tapeworms, whipworms and roundworms. Each of these worms can be treated after understanding the behavior of the dog. If you see that your pet is behaving lethargically, eats irregularly or has lost its desire for food, then it may be affected by these pests. For de-worming your pet there are different types of worming treatments known as wormers available online that can be taken by the recommendation of your veterinary physician. But it becomes very difficult to choose the right worming treatment for your pet. Hence, we have depicted certain worming treatments that are accessible in flavored forms and treats which help in administering in dogs:
Drontal Plus
Drontal Plus is a popular wormer treatment that comes in chewable anthelmintic tablets that treats tapeworms, whipworms, roundworms and hookworms. This monthly treatment protects canines from harmful diseases and prevents re-infestation. This treatment is suitable for dogs over 3 weeks of age with weight over 2 lbs.
Milbemax
Milbemax is an effective dewormer that destroys different intestinal worms encompassing roundworms, tapeworms and hookworms. The monthly dosage is ideal for all breeds and sizes of all dogs and is suitable to use in breeding, pregnant, and lactating dogs.
Popantel
Popantel is an oral treatment that effectively treats different intestinal worms in dogs. It kills and controls hookworms, tapeworms, roundworms and whipworms. It treats and further prevents worm infection in dogs. The standard treatment prevents re-infestation and keeps pets healthy.
Remember that there are certain spot-on treatments that control worming in dogs to a certain level. But pet-parents should note that all spot-on treatments do not provide the same degree of safety from worms as traditional all-wormers. If you find that your pet is showing adverse effects with one of the worming treatments, then you can try alternate methods. Remember each dog will have a different tolerance level to a particular ingredient present in the treatment.
We also suggest you to try out the tricks mentioned below so that your dog can swallow the de-wormer:
Crush the worming tablet and mix it in the food
Try to disguise the treatment in the form of a treat
You can also make use of a paste or liquid suspension with a treat like a piece of meat to encourage the dog to swallow
It is very important to understand that puppies need to be trained from a very young age so that they are comfortable in swallowing the tablets. You can do this by training them with vitamin tablets embedded in the form of dog treats.