Joint Care Treatments that Keep Your Cats and Dogs Fit!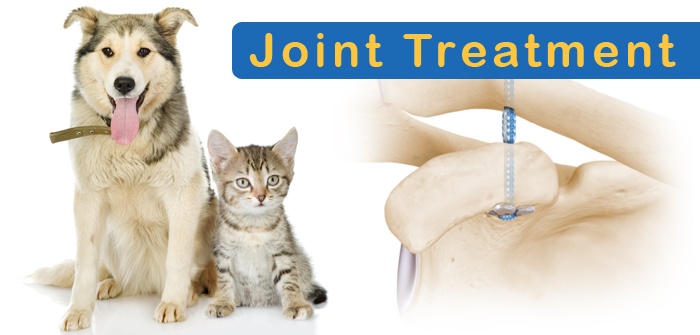 Did you know that out of 3 pet cats in Australia over the age of 8 years one is suffering from arthritis and can take the assistance of extra support to promote joint comfort? In addition to this, out of 5 pet dogs in Australia, especially the larger breeds are showing signs of joint problems one of them can reap the benefits of joint support treatments. If you were not aware of these figures, chances are that you are not taking good care of the pets.
As a pet-parent, you spend a considerable amount of time with your pets. Hence, it is very important for you to know when the joint movement of your pet is getting jammed. During such times it becomes very important to take assistance of joint supplements that can help in supporting the healthy joints of your pet.
It may be surprising to you, but it has been observed that even a kitten as young as eight or a puppy can have a long-lasting life with the support of joint care supplements like Natural Animal Solutions – Nature's Organic Calcium, Natural Animal Solutions Omega 3,6 & 9 Oil, Natural Animal Solutions OsteoForte Caps, Paw Osteocare Chews, Vets All Natural Joint Support Formula, and Joint Guard for Cats.
In addition to this, it is very important to provide a diet to your pet that is best for joint support. This can be done by providing a diet that can help in maintaining the normal weight of the pet. This can be done by giving weight control diet to your pet like Eukanuba Adult Daily Care Sensitive Joints, Hill's Science Diet Adult Light with Liver, Canine R/D Weight Loss-Low Calorie, Hill's Feline Metabolic Advanced Weight Solution Treats, Hill's Prescription Diet Feline Metabolic Advanced Weight  and Iams ProActive Health Adult Cat Light Sterilised Food.
In addition to providing this special diet, it is very important to provide a warm, cushioned place for your pet to sleep and eat. Stretch the pet gently. This is especially important for older and working dogs. Give home message to the pet. Set an exercise regimen for your pet after taking recommendation from the vet. It is very important to visit the vet regularly so that your pet is always pink of their health. Provide your pet with healthy cartilage supporting supplements which will help in protecting the hip and joint function and health.
It has been observed that joint support for pets assists in improving joint function and movement, supports comfortable, healthy joints, nourishes joints, supports healthy cartilage, stimulates joint lubrication fluid production and enhances mobility. It ensures that your pet is healthy and fit throughout their life. Hence, it is very important to give a regular dose of joint care treatments to the pets.