Must do Changes in Your Pet's Winter Schedule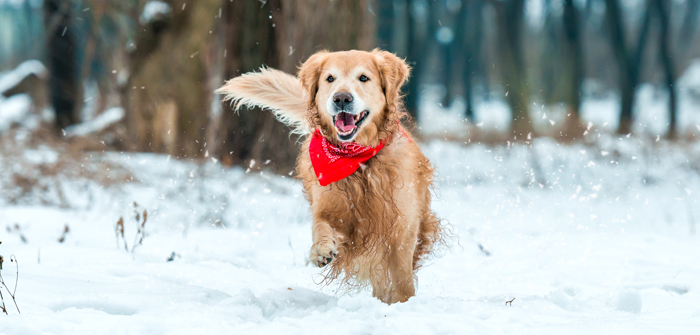 With winters knocking the door, one needs to keep an eye on the pet's health. Just like humans animals also face the atrocities of weather and can get easily affected by it. They need special care during this time to combat the change in environmental conditions. Winters are always dry and may cause many illnesses if the pet is not taken care of. Thus, it becomes a necessity for all pet parents to be extra careful in winters. Let's check the reasons.
Why winter care for pets is extremely important?
Chilly weather affects the respiratory system of the furry animals. Dogs and cats catch sinus and other breathing problems due to excess cold. Arthritis and other joint issues also worsen in cold weather. So, if you have a senior pet then you need to be extra careful about things. Outdoor pets need special care in the windy climate. They may suffer from ungroomed coat, paw cracks and many other ailments. The seasonal changes may adversely affect your pet and so, winter care plays a big role in the pet's health.
Winter care changes in the pet's schedule:
The pet's daily routine and schedule need to be modified with weather. Pet owners should make changes as per the pet's current health. Make following changes to keep your pet warm and safe:
Sleeping: Sleeping area of the pet should be insulated, warm and cosy. If your pet lives outdoors at night then provide shelter that is wind and waterproof. Keep the crate or shelter at a level raised above the ground.
For an indoor dog or cat, keep the big sized bed so that your pet sleeps inside the bed. Also, spread a blanket over the pet's body to keep the pet warm. The crate should also have blankets or insulators at the base.
Food: Pet's need a lot of energy to keep their body warm. So, feed your Fido some more food in the winters. Ask your vet about the exact amount as well as the type of food to be given to your cat or dog. To sustain the dry climate, make fresh water readily available for your pet.
Exercise and activities: The best way to entertain pets is through physical activity. In fact those games are outlets of energy for pets but the frosty weather may not permit much of outdoor time with your pet. Be creative by making novel forms of games in your yard.
When going out make sure to protect your pet's lovely paws. You can use Velcro straps or other things that keep the paws safe. Ask your vet for tricks to make your pet comfortable with wearing straps on the paws. If your pet likes to keep the paws open then don't forget to wipe the snow on reaching home.
Home preps: Make your home more tucked up for your lovely pooch or kitty. If you use antifreeze then it should be spread in a manner that your furry friend does not come in touch with it as the toxicity can be deadly. Keep the pet indoors. Give them more toys to play indoors. Create a comfy, warm place for your pet within the house.
To conclude, you must change the daily routine of your pet in accordance with the season. Winters can be a tough time as the normally furry guys may not stand icy times. For this, prepare your home by making subtle yet effective changes. Vet visit is also advisable to monitor your pet's health in the hawkish season. That it! By facilitating your pet in the winter season, you will be at peace and your pet will be at the peak of health. Isn't it?